Home > bloggingb > Lebih Banyak Aksi di Trailer Terbaru 'THE LONE RANGER'
Posted on 2013-04-19 by contributor001


dok. thewaltdisneycompany.com

Kapanlagi.com - Trailer versi internasional film THE LONE RANGER garapan Gore Verbinsky (PIRATES OF CARIBBEAN) baru saja dirilis secara online. Klip berdurasi dua setengah menit ini menyajikan lebih banyak adegan aksi, humor dan juga penampilan Johnny Depp yang ditunggu.

Sutradara Gore Verbinski sudah dikenal sebagai sutradara yang mampu menggarap kisah petualangan dengan adegan aksi-aksi yang menarik dan di saat yang sama menghibur. Penonton tak sabar melihat pendekatan yang dilakukannya dalam film ini. Apakah sesukses seperti yang pernah dilakukannya di PIRATES OF CARIBBEAN?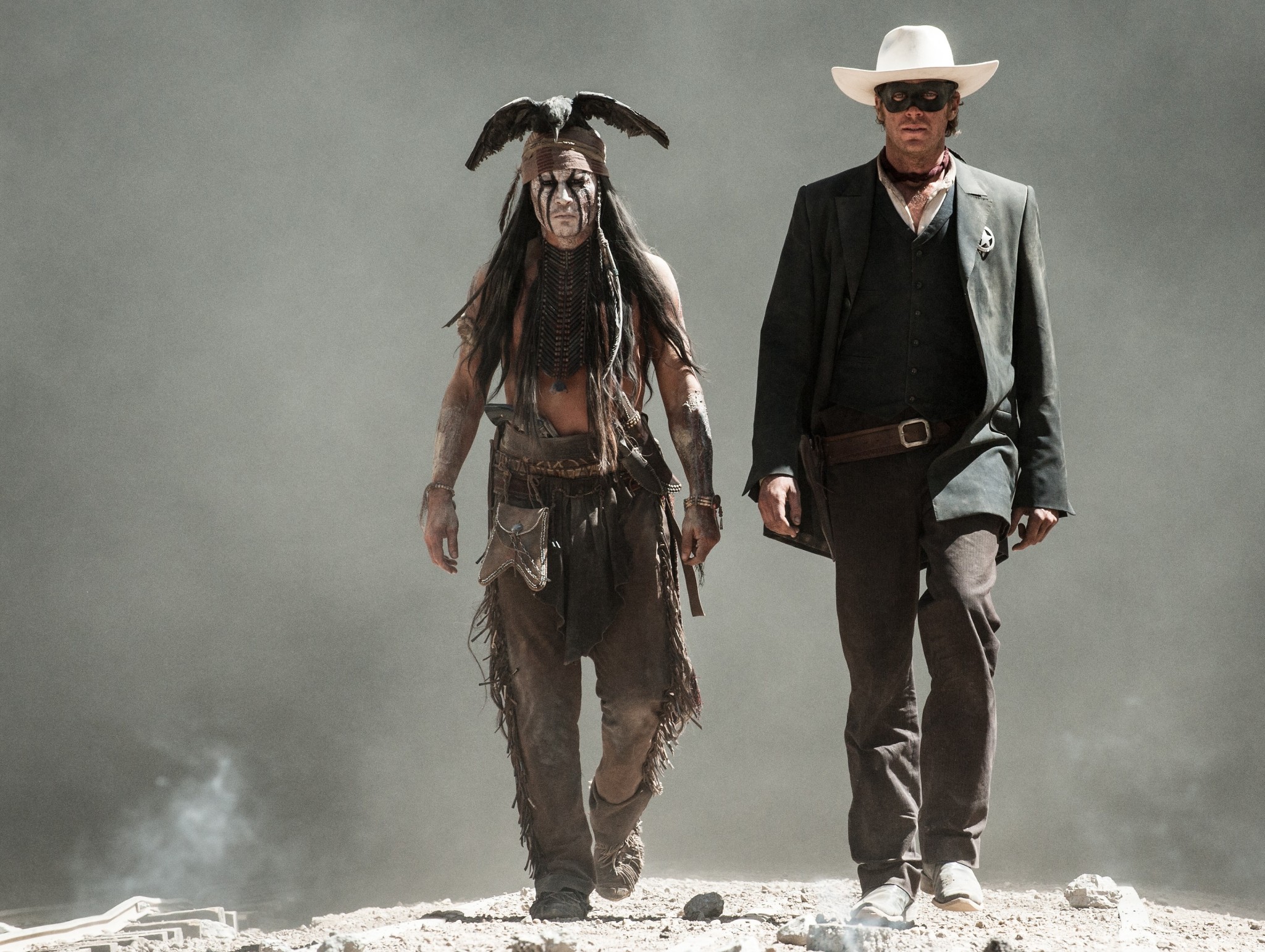 Dua jagoan utama dalam film Tonto dan John Reid. (Filmofilia.com)

Kisah petualangan dengan setting dunia Western (koboi) ini akan dibintangi oleh Armie Hammer, Johnny Depp, Tom Wilkinson, Ruth Wilson, William Fichtner, Barry Pepper, James Badge Dale, dan Helena Bonham Carter.

THE LONE RANGER yang kental unsur aksi bercampur humor ini akan mengisahkan koboi bertopeng John Reid (Hammer) dan juga ksatria dari suku Indian Tonto (Depp) yang berpetualangan di dataran tandus dan juga beraksi di atas kereta api yang melaju demi melawan pihak yang serakah dan juga korup.

Saksikan film tersebut tanggal 3 Juni mendatang!





Penampilan Johnny Depp menjadi yang paling ditunggu.
Category Article
bloggingb